November 3, 2021 – Working together to keep the Wisconsin herd healthy
Dr. Neil DeBuse from Minnesota Swine Reproduction Center
Dr. Neil DeBuse is a veterinarian and founder of the Minnesota Swine Reproduction Center. He has over 20 years of experience as a veterinarian and as a pork-production manager. Dr. DeBuse is an active member of the American Association of Swine Veterinarians. He has served as a member of the Wisconsin Pork Association's Swine Health Committee and Porcine Reproductive and Respiratory Syndrome – PRRS – Task Force. Dr. DeBuse has provided expertise on disease management, biosecurity, and helped to revise the Wisconsin swine health rule concerning PRRS and swine enteric coronavirus disease.
November 10, 2021 – In utero heat stress: Knowns, unknowns, and implications for the swine industry
Jay Johnson USDA-ARS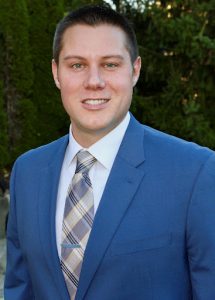 Dr. Jay Johnson is a Research Animal Scientist with the USDA Agricultural Research Service in West Lafayette, IN specializing in stress and nutritional physiology in pigs. He received his Bachelor's and Master's degrees from the University of Missouri, his Ph.D. from Iowa State University, and completed his postdoctoral training at Purdue University. The overall goal of Dr. Johnson's research program is to evaluate and mitigate the impact of environmental and production stressors on livestock. Dr. Johnson's research program is designed to meet these goals by using a multidisciplinary approach to provide information about the effects of stress on livestock and developing genetic, nutrition, and management-based mitigation strategies that can be used to improve livestock health, performance, and well-being.
November 17, 2021 – Managing production cost with feed cost
Laura Greiner Iowa State University Outreach and Extension and the CALS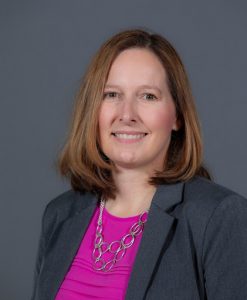 Dr. Laura Greiner is an Assistant Professor at Iowa State University where she spends 50% of her time teaching undergraduate students about swine production, 25% of her time conducting research, and 25% of her time in extension programs. She currently has 4 graduate students with her main research focused on gilt and sow development and reproduction associated with nutrition and disease. Prior to starting at Iowa State University three years ago, she spent 13 years at Carthage Innovative Swine Solutions where she served as the Director of Research and a Nutrition Director. While there, she oversaw a research program that had 6,000 sow research spaces, 4,800 wean to finish spaces, and a private Biosafety level 2 facility while working with various swine producers on their nutrition programs. She is passionate about the nutrition of the reproductive female and also educating the next generation of animal scientists.