The Extension Livestock Program provides timely resources and information to help farmers, consumers and allied industry to make informed decisions about beef cattle, poultry, sheep and goats, equine, swine, and meat science. There are also resources for youth caring for livestock.
We want to hear from you! Please take these industry surveys and tell us what you would like to see from Extension Swine and Beef Programming!
Latest News
Latest Articles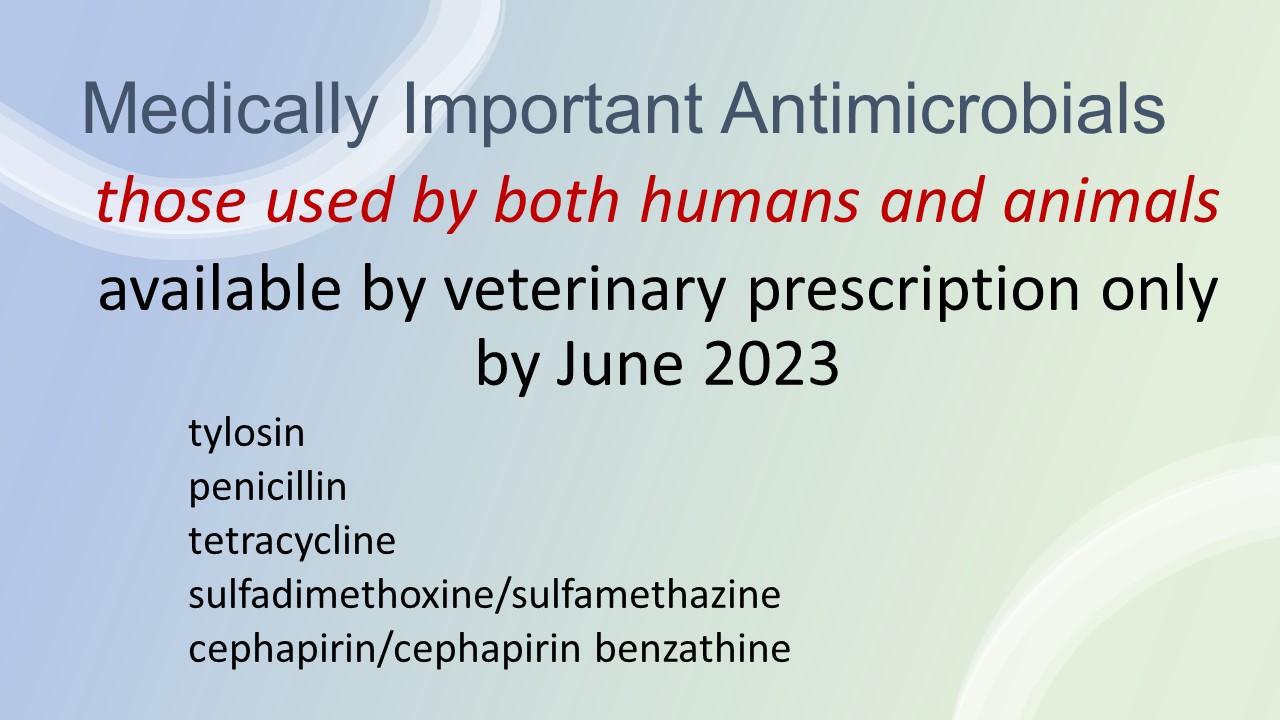 Are you ready? Antibiotics for livestock will be prescription only in 2023
The FDA's Center for Veterinary Medicine (CVM) plan for supporting veterinary antimicrobial stewardship will be fully implemented in 2023 when all remaining over-the-counter (OTC) antibiotics are switched to prescription-only status. The medically important antibiotics (used by humans and animals) becoming prescription only include injectable tylosin, injectable and intramammary penicillin, injectable and oral tetracycline, sulfadimethoxine and sulfamethazine, and cephapirin and cephapirin benzathine intramammary tubes.