This article was originally written for the Wisconsin State Farmer
Shopping for deals and managing inventory are two ways to lower livestock drug costs. Have you ever been confused by the different brands available? How do you know which is the better buy?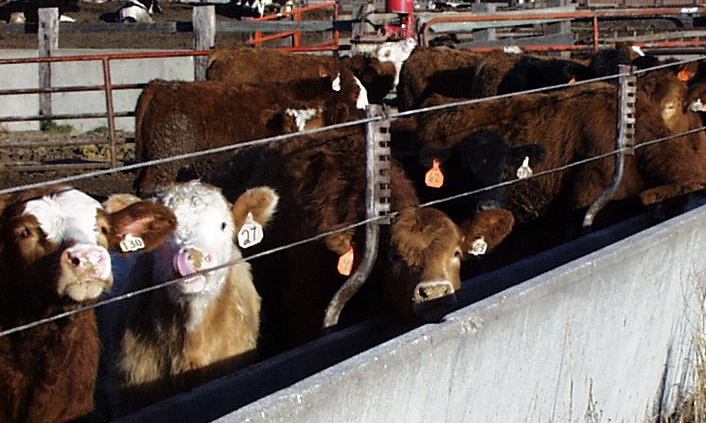 Every drug has at least two names
Every drug has at least two names, a trade (proprietary) and generic (chemical) name that is its active ingredient. The trade name is listed first, capitalized, and marked with the ® symbol that indicates a registered trademark. Manufacturers advertise the trade name to make it appealing and memorable.
The chemical name is often difficult to pronounce. For example, acetylsalicylic acid is the active ingredient in Aspirin® that is trade marked by Bayer. The proprietary name, aspirin, has become common and synonymous with 'acetylsalicylic acid' and 'salicylate'. Newly discovered active ingredients are patented by their manufacturer and once the patent expires, other companies may manufacture that drug, but with their trade name. Many companies now market aspirin by various trade names. Their formulations are unique to their product (carriers, taste, syringe ability, storage, etc.). You must read the label to determine the differences between products to select which one will work best for your situation. While competition and competitive pricing are good for consumers, do not select a product based only on price.
Use drugs approved by the FDA
Select FDA-approved drugs as their efficacy and safety is validated. All FDA-approved animal drugs have a New Animal Drug Application (NADA) number, or for generic animal drugs, an Abbreviated New Animal Drug Application (ANADA) number. The six-digit NADA or ANADA number and the statement, "Approved by FDA," is included on the drug's label. Animal drugs conditionally approved by the FDA also have a six-digit number listed on the label along with a conditional use statement.
Different veterinary suppliers' stock different proprietary drugs from various manufacturers. Begin by comparing labels to the trade named product with which you are most familiar. Familiarity means reputation and indicates the length of time it's been on the market. Note the spelling of the second, non-capitalized active ingredient name. If the brands' active ingredients are spelled the same, then you are evaluating the same drug. Comparing the active ingredient reduces confusion and the chance for selecting the wrong drug.
Secondly, compare the concentration of drug per solution or tablet. The concentration indicates how much is needed for the animal and how many doses are in the product. There may be a chart indicating the dose per pound that makes this easy to understand; if not, then you will need to do some math to calculate it.
Use proper timing and administration techniques
Lastly understand the frequency and route of administration. If the total dose per animal's weight is 30 cc subcutaneously twice daily for three days, then you will need to administer three 10 cc injections 12 hours apart for three days. Can you inject an animal twice a day? Can you do that for three days in a row? Can you correctly deliver a subcutaneous dose? The best drug to use is the one that you can correctly administer.
I must end this article by pointing out the best way to manage drug costs is to seek veterinary advice. Rely on your veterinarian's experience to build animal health protocols that use the right drug for the right reason. Price should be the last reason for selecting a drug.