This article was originally published in the Wisconsin Agriculturist
Since the 1950's, the FDA has approved several steroid hormone implants for use in beef cattle. These implants are used in all production phases from nursing calves through the finishing phase and are labeled for sex, age, or stage of production.  All are safe to use, and none have a withdrawal time prior to harvest. Until recently, the implant labels did not include directions for reimplantation within the production stage for which they are intended.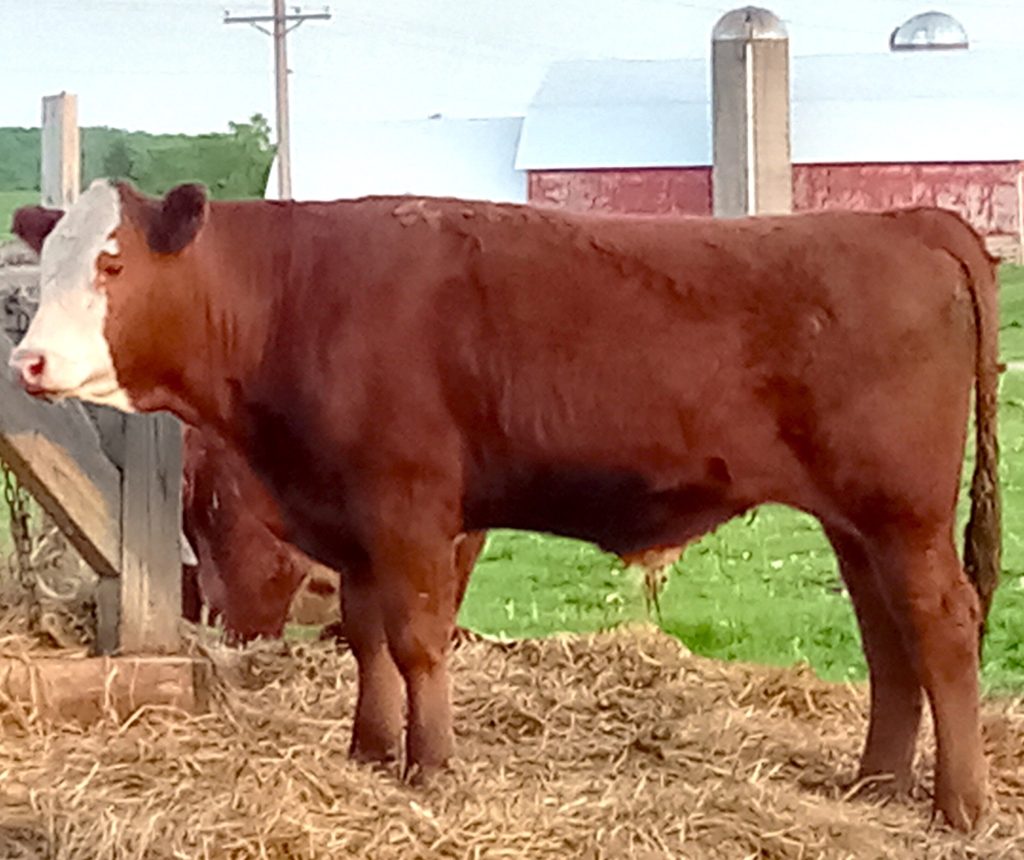 FDA initiates process to clarify labeling of steroid hormone implants
In its May 28, 2021, letter to the industry, the FDA stated, "there are no changes to how [implants] may be used at this time…Over-the-counter implants will remain available for the beef cattle industry. These products have a variety of approved conditions of use and the FDA has recognized that the labeling for certain products may be unclear to the end-user, regarding repeat implantation. To address this issue, the FDA has initiated a process to work with the drug sponsors to clarify the labeling of the affected beef cattle ear implant products."
Some producers had been using a sequential implanting program during a production phase (typically the finishing phase). Research indicated doing so improved daily gains economically when compared to using only one implant or not implanting at all. However, the labels were not changed to reflect those research implications.
New information from the FDA provides clarity
Since my earlier article for the Wisconsin Agriculturist Magazine the FDA has released new information that lends more clarity to the approved use of implants in cattle production phases. Per the FDA's May directive, implants are approved for use in three production phases (variants), with only one production phase (fed in confinement and intended for slaughter) having implants currently approved for reimplantation).
The FDA defines the three production phases (variants) with implants currently labeled for use as:
Beef calves nursing their dams from 2 months of age to weaning.
Growing Beef Steers and Heifers on Pasture (both beef and dairy breeds – stocker, feeder, and slaughter) maintained on pasture and receiving most of their diet from grazing.
Growing Beef Steers and Heifers Fed (both beef and dairy breeds) in Confinement for Slaughter, referred to as feed yard or feedlot cattle, fed progressively hi-energy diets while in confinement. This phase includes cattle in grow yards.
In their May 15, 2023, announcement, the FDA stresses that
"Unless a cattle ear implant clearly states on labeling that they are approved for reimplantation within a production phase, they are not approved for reimplantation."
"Beginning July 1, 2023, cattle ear implants that are not labeled for use in a reimplantation program for that production phase may not be used in a reimplantation program. "
Considerations for producers
The jargon used by cattlemen makes it difficult for the FDA to use terminology that is understood by everyone across the nation. But that's not an excuse for producers to decide for themselves how to use implants. Implants are sold over-the-counter and by law they must be used as the label directs. It's on the cattle producer to read and understand the label and to use the product as the label directs. Implants may not be used in an extra-label manner by veterinarians as they are not an animal health treatment. 
Carefully read the label of the implant product you intend to use during each production phase. If the label does not state how reimplantation of the product may be accomplished, then only use it once during that production phase.
As Extension Beef Outreach, Bill Halfman, reminds us, "Moving forward, some producers who use implants will need to make some changes to their implant programs. It is important to remember that during the finishing phase, having a functioning implant in the animal during the last days on feed is the one that will have the greatest return on investment. To best optimize returns, producers should work with their nutritionists to match the implant to their rations to achieve the desired outcome. In addition, they should also take into consideration the approximate sale date of the cattle and the duration of the implant they intend to use to identify the best time to administer the implant."